1. Our Services
You may have already enjoyed the benefits of using a professional pet relocator.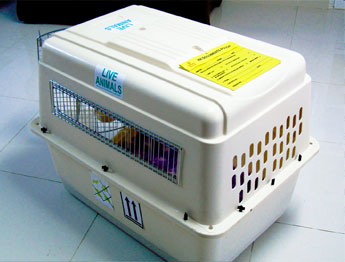 For those who haven't and are feeling a bit uncertain about where to start or what to do, why not contact one of our dedicated team for a friendly chat. Our advice, whilst free, is based on many years of hands on experience. Your first call will probably be the most difficult part of coming to terms with needing help to relocate your pet. We will quickly ease away some of the frustration & emotional stress surrounding the daunting task of moving your beloved pet from one country to another. Relocating a pet either on your own, which is perfectly possible, or with help from Delmon Pets Relocators can be relatively expensive, but we will give you peace of mind that your pet will be in safe hands.
For those in Bahrain, home & office visits can be scheduled by mutual appointment.
Our seamless services provide virtually all import and export needs for your pet.
2. Import
Our team is experienced in providing all necessary assistance and guidance in preparing and obtaining documents to receive your pet, coordinating arrival processes and overseeing post arrival requirements ensuring the highest possible level of pet welfare is maintained.  Communication with the pet owner is a high priority for us.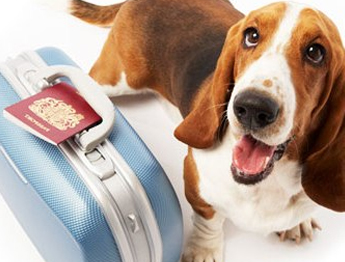 Our Import services cover:
Advice on up to date requirements and guidance to clients as needed
Pre check pet vaccination detail, Certification and Document accuracy
Import Permit application and procurement – including a renewal service
Coordinate arrival acceptance with airline, sender agent and/or pet owner
Ensure all documents are available at point of arrival (Airport/Causeway border/Port)
Arrange Government Vet attendance for Health check and documentation scrutiny
Settle all duties and fees with Custom's and Bahrain Airport Services (BAS)
Cargo collection and direct transfer to residence (non quarantined pet)
Oversee Quarantine transfer – feed /  water / clean when held overnight or longer
Provide daily quarantine visits when needed in coordination with kennel staff to clean and feed
Arrange screen testing processes with Duty Vet – our staff are skilled pet handlers too
Settle Lab fees and quarantine boarding fee
Quarantine collect and transfer to residence or Kennels
3. Export
Our team is experienced in providing all necessary assistance and guidance in preparing and obtaining documents, certification, Import Permits from destination Country, Veterinary support, Government pre departure Certification and endorsements to relocate your pet to most places around the world.  Communication with the pet owner at all times is a high priority for us.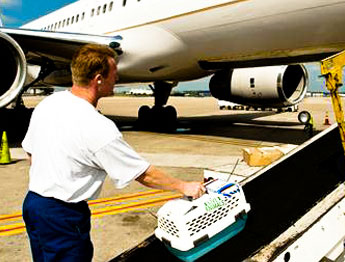 Our Export services cover:
Initial one on one consultation (by appointment) to discuss all relocation matters and concerns
Pet measurement and supply of optimum sized IATA/aircraft spec crates prepped for flight
Provide a quick response to export quotation requests
Liaise with destination service providers
Apply for and obtain destination Country's Import Permit (where possible)
Arrange and book quarantine space in those countries where required
Make wire payments in advance for destinations services, where required
Pet collection from home and return to complete pre departure Health Certification processes
Arrange airline travel schedule, obtain transit and destination acceptances
Order and purchase manifested cargo Air Way Bill – direct with airline or their agents
Liaise with airline 'space control' and tender original and copy documents
Home collect and airport transfer on departure day
Air Way Bill tracking through transit stops to destination
4. Crate Sizing
Please find below information to assist you in making transportation arrangements for dogs and cats with the airlines.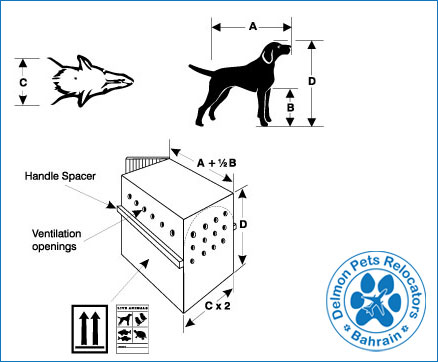 Prior to purchasing your animal container. 
It is important you purchase the right sized container for your animal. Airlines use the following indications to ensure the animal has enough space to turn about normally while standing, to stand and sit erect, and to lie in a natural position.
Note: IATA does not certify, approve, endorse, or sell any particular pet container manufacturer, brand, make, or model. Equally so, IATA does not offer, solicit, endorse, or approve any particular pet or puppy transport or relocation services, regardless of whether these be offered via email or the internet. Readers should pay attention to fraudulent offerings that claim the opposite.
SKYKENNEL CRATE SPECS & INFO

If you're looking for Pet Boarding & Kenneling Services, then our sister company "Delmon Boarding Kennels" is your best choice!

For details on how to contact us: more details
&nbsp